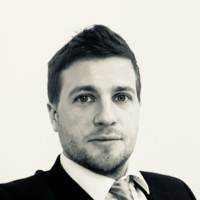 Tom Garvey – Managing Director
Tom completed a BA Hons in Financial Services in 2012 from DBS and commenced his career with Locumotion, part of Centric Health. He went on to work with TTM Healthcare in the UK recruiting nurses before moving back to help set up Spring Doc. In 2018,  Tom to set up Med Doc Healthcare and has seen the company become a prominent fixture in providing recruitment services to both the HSE, Department of Justice, Student Health, Out of Hours and GP practices across Ireland.  In 2019, Tom established Med Pharm who recruit pharmacist's and pharmacy technicians for all aspects of community pharmacy in Ireland.
Dr Hilary Garvey – Company Secretary
Hilary acts as company secretary for Med Doc Healthcare and ensures we meet all our legal and regulatory requirements in conjunction with both our legal team and finance team. Hilary is a dentist by trade and has over 40 years experience in her own private practice and with Centric Health. Hilary is always happy to provide advice and guidance on her experience in the healthcare field and is a real asset to Med Doc.
Urvashi Gandhi – Account Manager
Where are you from?
I was born and brought up in New Delhi, India.
What attracted you to Med Pharm?
I take professionalism as my mantra to success and my professional roles define my personality, my career goal is to work in a firm that places priority on professionalism and organic growth. What better way to do this than working at Medpharm a perfect match of inclination and professional ambition.
What do you love about recruitment? 
In my view, success is no accident it is a result of learning, smart work and most of all, love what you do and own what you love. I started my journey in commerce, developing a keen interest in Human Resource Management and sequentially a career in recruitment, an outcome of academic knowledge, perseverance and most of all the attitude of commitment.
Next or dream holiday destination?
My next dream destination is Bali, ticking one of the things on my bucket list.
What is your favourite hobby?
My hobby is binge watching series, I have a record of doing this for 20 hours straight. Crazy? I know.
If you could turn any activity into an Olympic sport, what would you have a good chance at winning a medal for?
Giving makeover to my girlfriends. As I am the fastest, hope I am the next Usain Bolt.
What are three things on your bucket list? 
I would love to experience three elements of The Earth – Air, Water & Fire.
Explore the skies (Air) by jumping out of the plane and spreading my wings.
Water by exploring the oceans by deep water diving in Bali.
Inner fire by running ahead of fiery bulls in San Fermin, Festival in Spain.