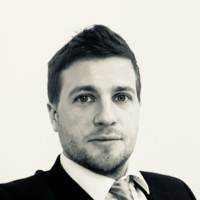 Tom Garvey – Managing Director
Tom completed a BA Hons in Financial Services in 2012 from DBS and commenced his career with Locumotion, part of Centric Health. He went on to work with TTM Healthcare in the UK recruiting nurses before moving back to help set up Spring Doc. In 2018,  Tom to set up Med Doc Healthcare and has seen the company become a prominent fixture in providing recruitment services to both the HSE, Department of Justice, Student Health, Out of Hours and GP practices across Ireland.  In 2019, Tom established Med Pharm who recruit pharmacist's and pharmacy technicians for all aspects of community pharmacy in Ireland.
Dr Hilary Garvey – Company Secretary
Hilary acts as company secretary for Med Doc Healthcare and ensures we meet all our legal and regulatory requirements in conjunction with both our legal team and finance team. Hilary is a dentist by trade and has over 40 years experience in her own private practice and with Centric Health. Hilary is always happy to provide advice and guidance on her experience in the healthcare field and is a real asset to Med Doc.
Alexandra Gregan – Office Manager
Ali joined Med Doc Healthcare in 2019 after working with O'Grady's Solicitors for a number of years as a legal secretary. Ali has been a real asset since joining Med Doc and has a natural flare and passion in dealing with people. With previous compliance experience working as a legal secretary, Ali is responsible for all compliance as well as liaising with our service providers and marketing team. In addition, Ali assists both Med Doc and Med Pharm in day-to-day operations.