Permanent Jobs, Locum Jobs, Contract Jobs with Premium Pay
As a leading pharmacy recruitment company in Ireland, Medpharm connects pharmacists and pharmacy technicians with pharmacy groups, sole traders and other providers across Ireland with a best in class approach.
If you are relocating to Ireland from another country, Medpharm will assist you with all that is required from PSI registration to setting up a bank account here in Ireland. With substantial experience in recruiting candidates from around the globe, we will ensure that your transition is seamless.
Our clients are always looking for candidates who have a passion for providing excellent healthcare. The Medpharm team are well positioned to find you your ideal permanent position with new, exciting and well-paid opportunities for the right candidates. There are various benefits that come with a permanent position which we will advise you on prior to interview.
Our locum positions include both short and long-term placements in pharmacies across Ireland including Dublin, Galway, Cork, Waterford, Wexford, Kerry and many other locations. We have excellent opportunities for Supervising Pharmacists, Support Pharmacists, Locum Pharmacists and Pharmacy Technicians. As our candidates and clients who we work with across Ireland will attest, the Medpharm team always endeavours to ensure that we have the best locum positions at premium rates of pay.
Contact us by telephone on +353 1 9011730 or via email register@medpharm.ie to further discuss your permanent or locum assignment preferences. Follow us on Facebook here.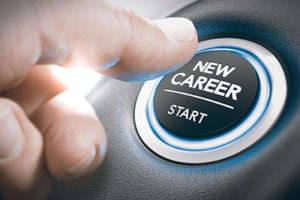 What can you expect from Med Pharm?
Whether you are a prospective client or pharmacist looking for a permanent or locum staffing solutions, you can register with Med Pharm clicking the link below. Simply complete our registration form and one of our friendly recruiters will be in touch with you shortly.
As a prospective GP client we will provide you with a complete guide and information regarding either hiring a permanent or locum GP. You can rest assured that all our pharmacists are fully screened, given a full clinical orientation and have fluent English. Each of our pharmacists will be vetted from their country of origin as well as here in Ireland. All documentation is checked by our stringent compliance team and when they work with you, will be full briefed on what is expected of them while working with you.
Some of our clients include: